"We are different.  We are one."  So sang two unlikely friends and colleagues, Justices Antonin Scalia and Ruth Bader Ginsburg.  That's right, they "sang," at least in OLV's roundly cheered production of Derrick Wang's chamber opera, Scalia/Ginsburg, which performed 8-11 July 2021 in an actual courtroom, namely the Thomas and Mack Moot Court of UNLV's Boyd School of Law.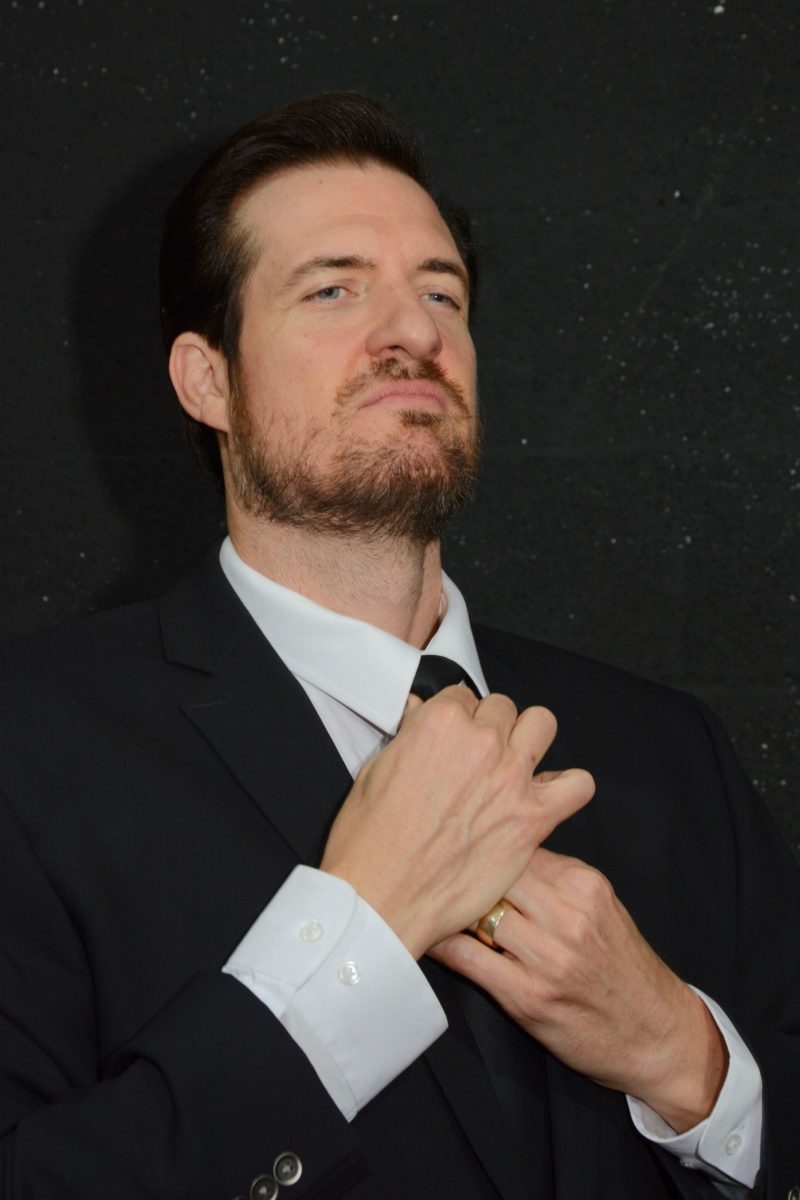 Audience members assembled at tiered desks to enjoy Wang's opera, which is by turns funny and touching. VIP guests not only got the front row of seats, mere feet from the action, but also enjoyed a pre-show talk by conductor Tim Warren, and a post-show reception where they met and greeted the stars.
Tenor Aldo Perrelli, an OLV favorite, was the swarthy embodiment of Scalia, while mezzo-soprano Mary Beth Nelson was every inch the scrappy, notorious RBG. The third character was first thought to be an actual intrusive workman. But in director Marcus Weiss's inventive staging, baritone Gabriel Manro soon transformed into a quasi-god figure, come from the beyond to sit in judgement of the pair.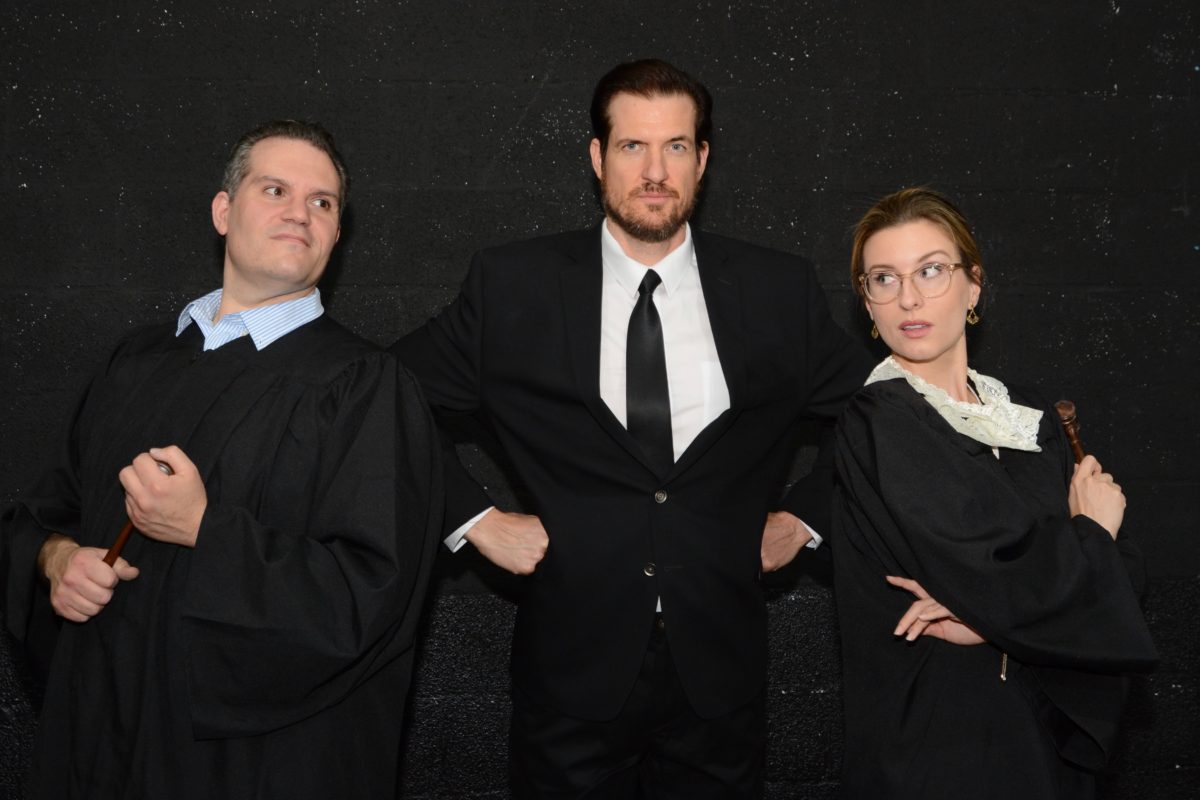 Bonita Bunt served as Assistant Director, Abby Stroot costumed the show, and the superb seven-piece orchestra included Alex Dzyubinksy, concertmaster; Nataliya Karachensteva, violin; Taras Krysa, viola; Moonlight Tran, cello; David T. Smith, bass; Ryan Bond, percussion; and Deborah Gordillo, keyboard.
OLV is exceedingly grateful to performance night title sponsors Dickinson Wright, Robert and Shirley Kramer, and Hill Firm Lawyers; and to our gracious and dedicated collaborators at UNLV Boyd School of Law, who remained committed to the project through three postponements.
If the rousing ovations and laudatory comments for Scalia/Ginsburg were any indication, Las Vegans are very glad to be back attending live performances.