Las Vegas Philharmonic
Continuing partnership and collaboration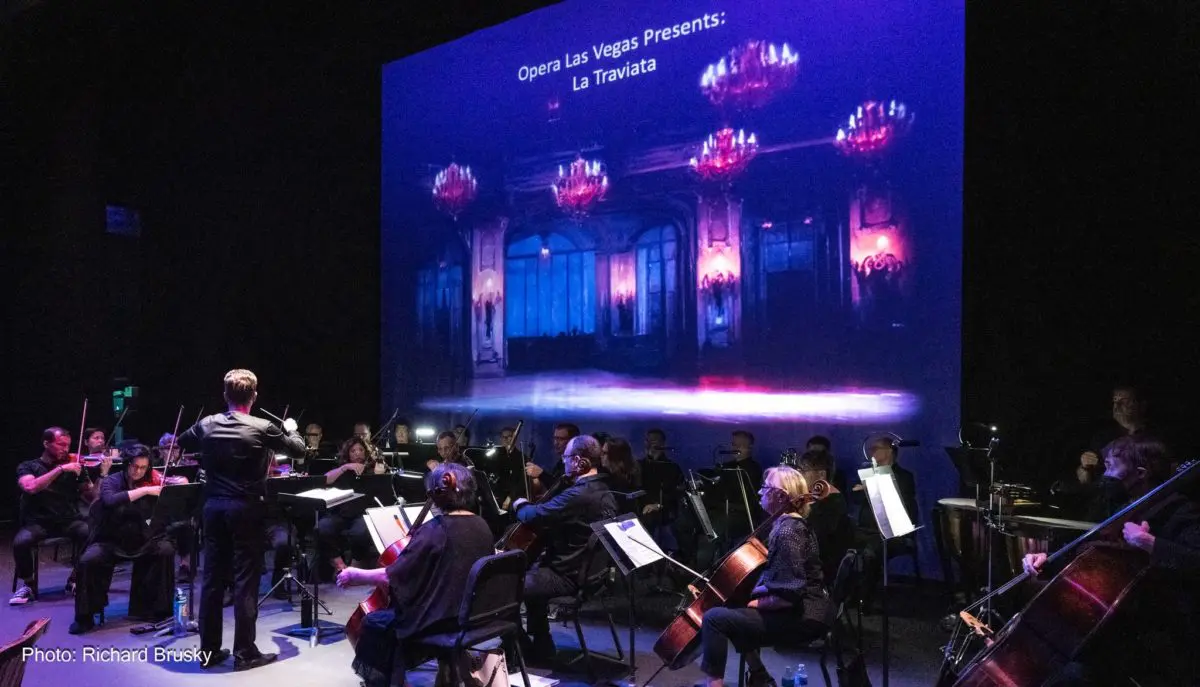 Opera Las Vegas is pleased to continue its partnership with the Las Vegas Philharmonic during the 2023-2024 season.
Las Vegas audiences will be able to hear the incredible musicians from the Philharmonic performing this season in the pit for OLV's productions of Behold the Man and La Bohème.
We look forward to welcoming audiences to these performances and encourage everyone to also attend the full season of the Philharmonic.
Information available at: https://lvphil.org
Opera Las Vegas Youth Chorus
Young voices take the stage
The Opera Las Vegas Youth Chorus was founded in 2017 in collaboration with Thurman White Academy under the direction of Athena Mertes, and made their first appearances in the touring fairy tale opera, John Davies' Pinocchio.
In the fall of that year, they were the animals on the ark in Benjamin Britten's Noah's Flood, with full orchestra.  Since then, more fairy tale opera tours ensued to entertain young families with opera-inspired stories like Three Little Pigs, Jack and the Beanstalk, and The Bremen Town Musicians. The group twice participated in Humperdinck's classic, Hansel and Gretel, and were on stage with Metropolitan Opera stars in 2022 Main Stage production of Puccini's Tosca.
In this Twenty-fifth Anniversary Season, the 32-voice Youth Chorus' busy schedule will include the World Premiere of Behold the Man, Voices Raised for Vets, Holiday on Broadway, Celebración Latina, The Billy Goats Gruff, and Puccini's La bohème.