Opera Las Vegas was formed in 1999 by tenor Mark Thomsen, educator Paul Kreider, and soprano Gloria Marinacci Allen, to further the love of opera in the local area.
Early years were marked largely by concerts, sometimes performed by renowned soloists like Marni Nixon, Kallen Esperian, and Erie Mills. The company's first full opera was 2004's Carmen, followed subsequently by such classics as Cavalleria Rusticana and La boheme.
In 2011, Puccini's Tosca began a six-year relationship with Met conductor Gregory Buchalter, resulting in well-regarded annual productions that included Don Giovanni, The Barber of Seville, Madama Butterfly, and Rigoletto.
In 2014, Opera Las Vegas appeared for the first time in the Smith Center's Cabaret Jazz, with a sold-out performance of A Passion for Puccini. OLV was accepted and recognized as the only professional company member in Nevada in the prestigious organization Opera America in 2015.
Our Vision
To be a strong cultural force in the Las Vegas community, creating unforgettable moments of inspirational artistry and bringing diverse representation into new explorations of the art of opera.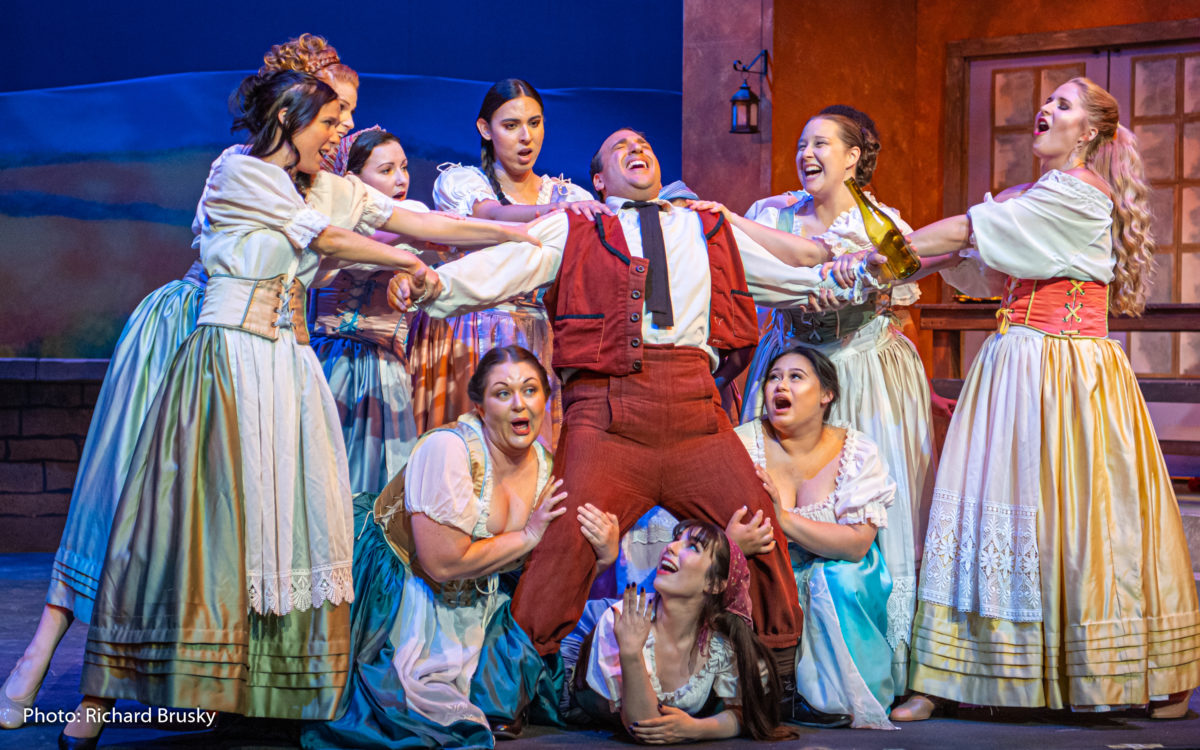 A Partners in Excellence Grant from the Nevada Arts Council in 2017 facilitated a major re-branding and productive restructuring. Acknowledging that the focus on only one Main Stage classic a year was insufficient to build wider interest, OLV established the outreach umbrella programs Opera on Wheels and Opera with Class.
The former brings thematic events like Opera Legends in Black, Latin Fiesta, and Opera Uncorked to localized venues, while the latter produces annual wide-reaching school and library tours with events like "Who's Afraid of Opera?" and family-friendly fairy tale themed operas like "The Bremen Town Musicians."
Joshua Horsch conducted Cinderella in 2018, a year which also saw the establishment of the OLV Youth Chorus. Horsch was named Music Director and Principal Conductor in 2020. After the West Coast premiere of Gordon and Vavrek's "27" in 2019, the company established its award-winning Living Composers and Librettists Initiative.
The 2021-2022 season will include four West Coast premieres as well as the evergreen classic, Tosca.
Our Mission & Values
Our mission is to engage our diverse Las Vegas communities in the ongoing evolution of opera through contemporary programming, time-honored classic artistry, and a fresh definition of the modern opera-going experience.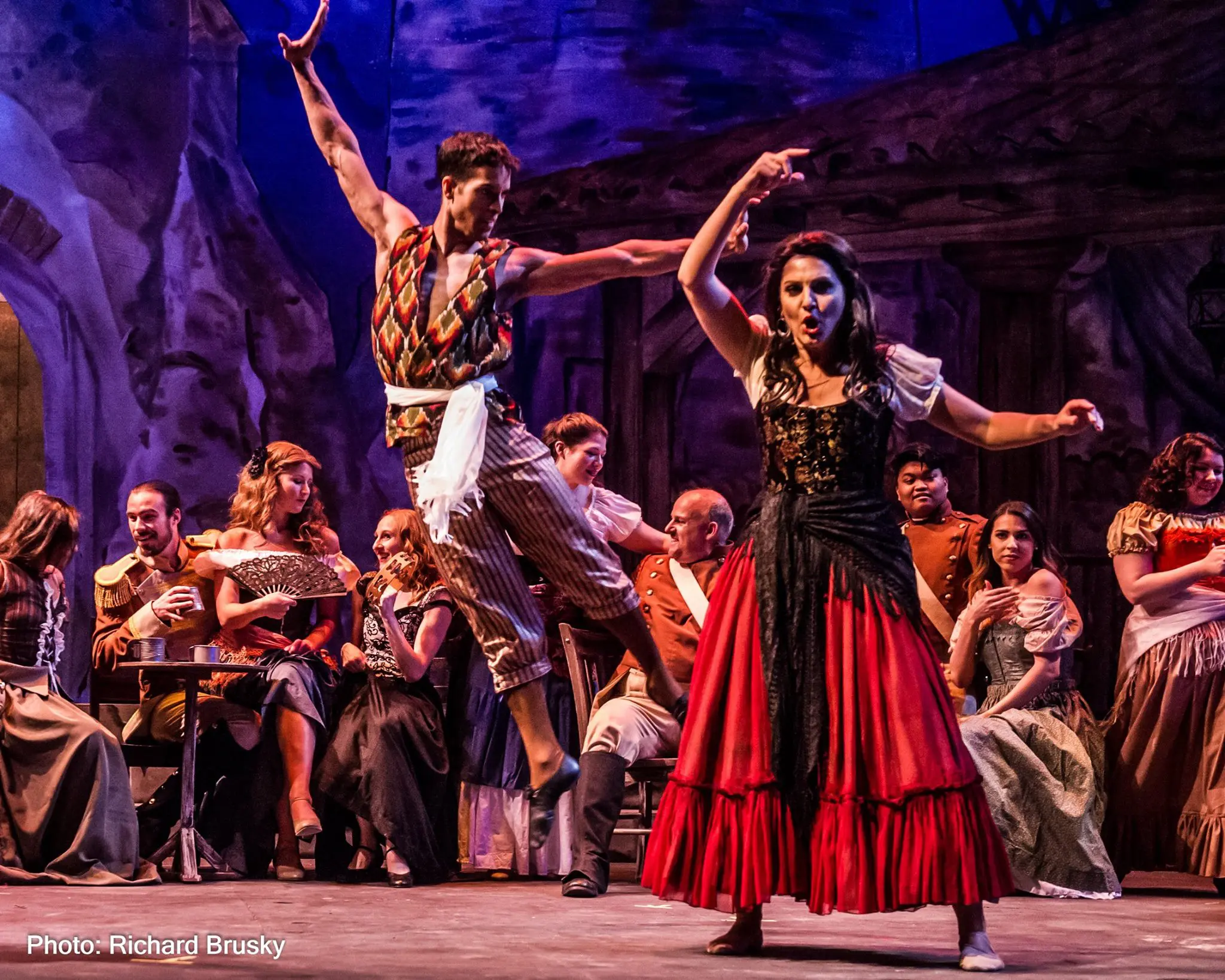 1
Create uniquely enriching experiences.
We create experiences for audiences of all ages that bring surprise, delight, rich diversity, and emotional intelligence to foster a deep appreciation for the art of opera.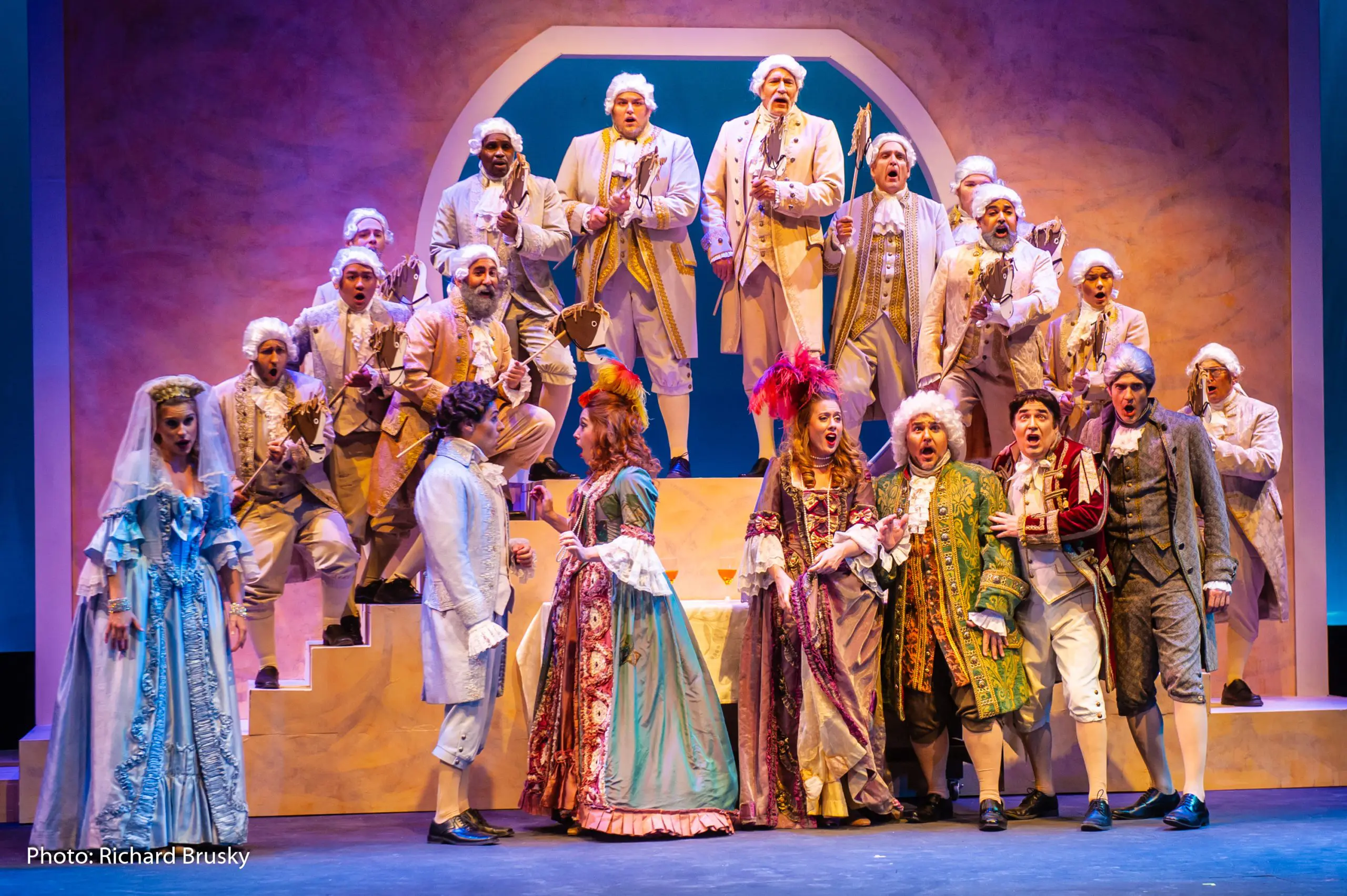 2
Promote the continued vitality of opera.
We focus on aligning our programming and the atmosphere of our events with the continued expansion and growth of opera in the modern world.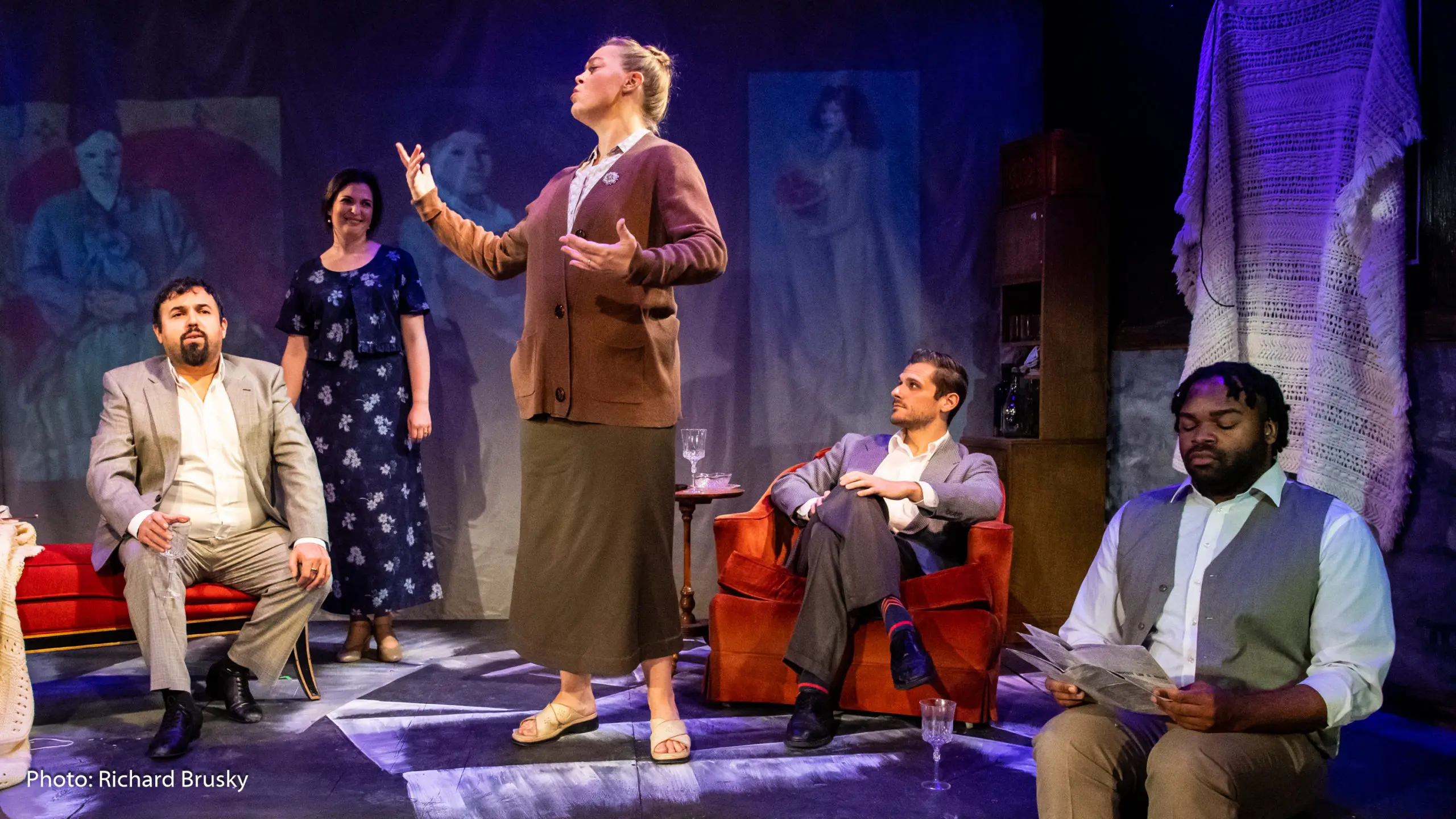 3
Support diverse and fulfilling inclusion.
We ensure our events are welcoming and accessible to all in our community and aim to minimize any barriers to our audience's complete participation.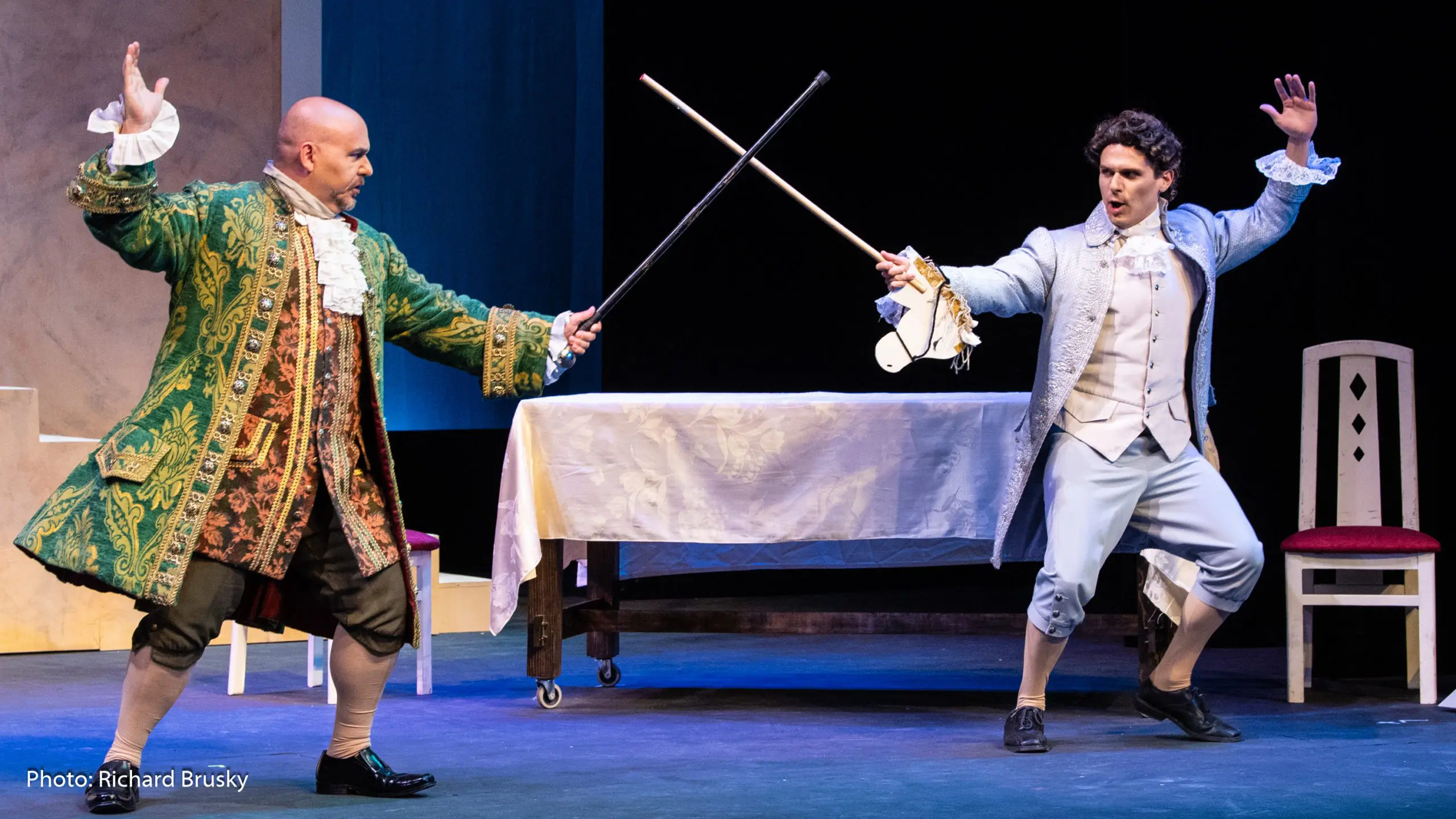 4
Connect communities to inspiring quality.
We offer uniquely intimate access to high-level artistry and production value that supports an elevated experience for every guest, artist, and ambassador of our organization.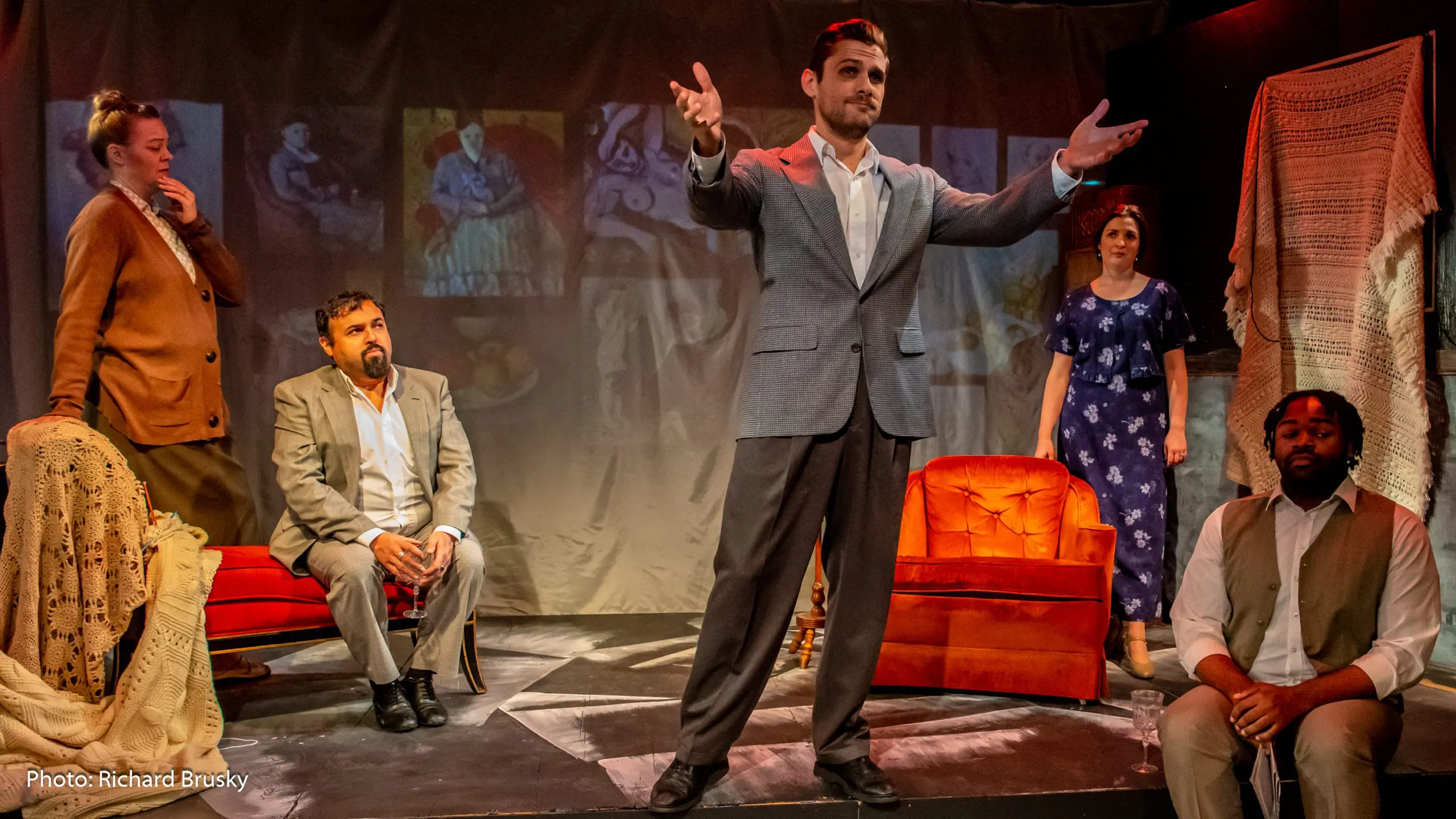 5
Support today's newest opera stars.
We provide enhanced opportunities for career-building, networking, and talent showcasing to help advance early-career artists toward further industry renown.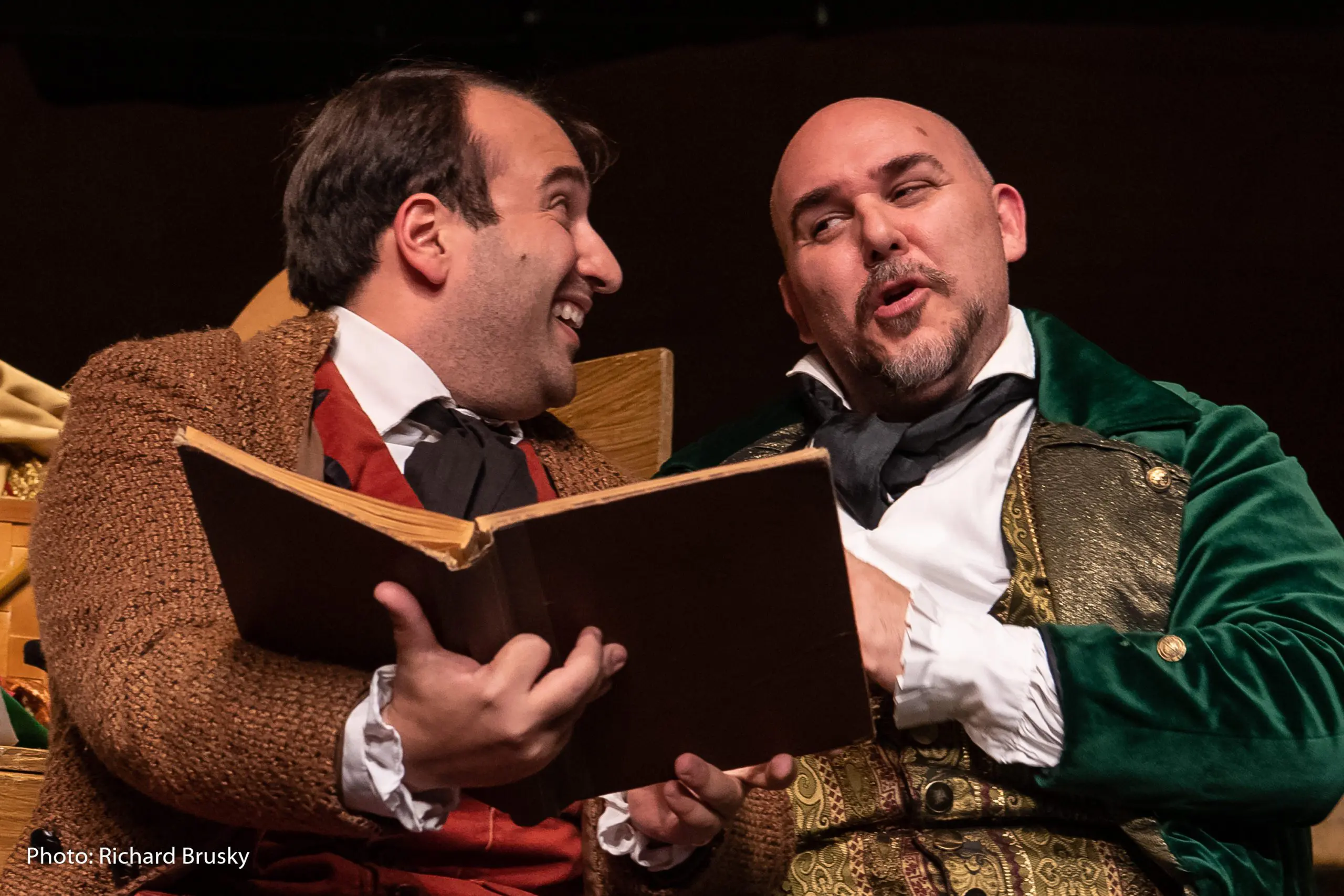 Did You Know?
👉🏽 Opera Las Vegas is a proud professional company member of Opera America, currently the only official member in the Silver State.
👍🏽 Has increased attendance by over 40% over three seasons.
✍🏽 Creates an introductory operatic experience through "Who's Afraid of Opera? - Informances" (Inform + Perform) which visit dozens of Clark County Schools virtually and in person, having reached over 18,000 students to date.
👌🏽 Delights opera aficionados and novices alike with fundraising events like That's Amore, Dueling Pianos, Our Three Tenors, Operatic Spook-takular, Beer and Baritones at Borsch and Arias Con Brio.
🤝🏽 Offers dynamic professional performance and employment opportunities to local singers, pianists and theatre practitioners, integrating them into teams to be mentored by international opera stars and leading conductors.
👋🏽 Takes opera out of the concert hall into various retirement communities, veteran's facilities, shopping malls, community centers, libraries, churches parks, and other public venues.
👏🏽 Tours family-friendly performances of popular fairy tales set to classical music to diverse demographics, giving youth and adults alike their first exposure to the operatic art form.
👉🏽 Has conducted thousands of hours of networking and resource-sharing opportunities with peers across the nation and received a prestigious Circuit Rider Grant from the Nevada Arts Council in 2017.
🤘🏽 Joined the international year-long Bernstein Centennial celebration with a dazzling concert of Bravo, Bernstein in Myron's Cabaret Jazz in the elegant Smith Center.
🙌🏽 Has launched four great ways for people to play a starring role in the company – The Bravo Circle, The Operazzi, The Encore Club, and Opera Angels.
A Tradition of Programs Serving All Ages and Tastes
Mainstage Repertoire Series - Fully-staged productions at UNLV Judy BayleyTheatre engaging local
and nationally recognized singers with full orchestra, sets and costumes. The last four seasons showcased Don Pasquale, and L'elisir d'amore (The Elixir of Love) by Donizetti, La Cenerentola (Cinderella) by Rossini, and Rigoletto by Verdi. Coming in June 2022: Puccini's dramatic opera, Tosca!*
Living Composers Series - Nurturing new works by the best and brightest of today's composers
Debuting West Coast premieres of exceptional contemporary works including 27 - Opera in Five Acts by Ricky Ian Gordan and Royce Vavrek, Cooperstown - a Jazz Opera in Nine Innings by Sasha Matson, and Scalia/Ginsberg by Derrick Wang. Up this season: The Ghosts of Gatsby by Evan Mack and Joshua McGuire, The House Without a Christmas Tree by Ricky Ian Gordon and Royce Vavrek, Approaching Ali by D.J. Sparr and MarkCampbell/Davis Miller, and a double bill of Michael Torke's Strawberry Fields and Leonard Bernstein's Trouble in Tahiti.
Opera on Wheels - Community outreach and audience development beyond the concert hall
Providing free and low-cost performances in accessible venues like community centers, parks,
libraries, churches, senior living facilities, shopping malls and businesses throughout the Vegas Valley.
Now preparing the company's Fifth Annual Library Community Center Tour with free admission to family-friendly operas, including the forthcoming The Bremen Town Musicians, arranged by John Davies.
Thematic Performances - Featuring special and seasonal celebrations for diverse populations. Highlights include Opera Legends in Black during Black History Month and ¡Latin Fiesta! during Hispanic Heritage
Month, as well as OLV's Holiday on Broadway and Opera Uncorked.
Opera with Class - Opera experiences for young students in the Clark County School District
Providing high-spirited "Informances" (perform +inform) with Who's Afraid of Opera? featuring artists in
colorful costumes, pop-up sets and piano accompaniment, as the narrator explains the artform and
scenes. Who's Afraid of Opera? was professionally recorded and digitized in fall 2020 in collaboration with Vegas PBS for broader release to CCSD teachers and students throughout Southern Nevada (free of charge).
Opera Las Vegas Youth Chorus - Starring now in its 5th year and still stealing scenes!
For singers ages 8 to 15, the Chorus performs under the direction of Chorus Master Athena Mertes
in Opera on Wheels productions and charms audiences every year at OLV's Gala.
Annual Opera Gala - One of Las Vegas' favorite star-studded fundraising productions
Unforgettable evenings of entertainment, legendary auction treasures, fabulous food and libations,
plus surprises and guest appearances galore in some of Vegas' most sumptuous settings. Watch for this eagerly anticipated gala to reappear in 2022!
Select Opera Soirees and Recitals - Delighting audiences with one-of-a-kind evenings
From celebrating Bernstein's 100th Anniversary to playful soirees like Our Three Tenors, Operatic
Spooktacular, Beer and Baritones, and Opera Uncorked!, audiences discover opera in a fun, social
setting. The company proudly presented its first "Zoom" recital in 2020 by rising star soprano
Cecilia Violetta Lopez this fall during the pandemic. Later in the season, she was followed by Brian James Myer, and John Riesen and Gillian Lynn Carter.
* See complete list of opera repertoire produced by Opera Las Vegas since its founding in 1999.
Partnerships & Collaborations
Myron's Cabaret Jazz at The Smith Center for the Performing Arts
The Cabaret venue has hosted OLV performances of Bravo Bernstein! celebrating the Maestro's 100th
Anniversary, as well as a performance of ¡Latin Fiesta!, a salute to Hispanic composers and singers
during Hispanic Heritage Month, and One Amazing Evening - 20 Years of OLV's Greatest Hits, celebrating OLV's
20th anniversary year.
Judy Bayley Theatre at the University of Nevada Las Vegas (UNLV)
The company's fully staged opera performances found a home at the Judy Bayley Theatre, and works
with the UNLV Box Office to provide ticketing and seating for annual OLV productions in June.
Clark County School District (CCSD) and Vegas PBS Public Television
The CCSD, the fourth largest district in the county, partners with OLV to present Who's Afraid of Opera?
live to over 3,000 students every spring. With increasing demand from schoolteachers and principals,
added to the challenges of the pandemic, the company worked with Vegas PBS staff to professionally
record and digitize a performance of Who's Afraid of Opera? to increase distribution free of charge
to increased requests throughout the school district.
Clark County Library System
The 24-library system has been a champion of Opera Las Vegas productions in many of the library's
performing arts facilities - helping to extend OLV's reach into various regions and neighborhoods of
Clark County. 2022 will mark the Fifth Annual Library/Community Center Tour of family-friendly operas such as Pinocchio, The Three Little Pigs, and Jack and the Beanstalk, all arranged by John Davies. On the horizon post-pandemic is The Bremen Town Musicians to carry on the tradition.
Other Supporting Friends and Partners
OLV Season Reveal Parties and Soirees have been recently hosted by the Mario Basner Gallery in Summerlin
and the Las Vegas Artists Guild inside the Galleria Mall in Henderson. Other venues include popular
restaurant-bars, churches, retailers and outdoor venues. The last three OLV Galas were held
respectively at the Liberace Mansion, Green Valley Ranch and Paris Las Vegas on the iconic Las Vegas Strip - all
magnificent host locales. The company has continued marketing and advertising partnerships with the
Las Vegas Review Journal, KNPR Public Radio Station and numerous magazines and specialty
publications.
Funding Awards, Kudos, and New Developments
Only Professional Member of Opera America in Nevada
Recipient of four grants from the National Endowment for the Arts (NEA) for "Living Composers and Librettists Series"
Recipient of Annual Operating and Education Grants from the Nevada Arts Council (NAC)
Recipient of prestigious Circuit Rider Consultancy Grant from Nevada Arts Council in 2017
Participation by General Director Jim Sohre in Opera America's Directors Roundtable for peer organization networking during the pandemic
Selection of Joshua Horsch as Music Director and Principal Conductor for the 2021-2022 season and beyond
Opera supporters par excellence Chris and Anita Murray selected in 2020 by Opera America among the Outstanding Trustees of national opera companies.
The company has three support groups: The Bravo Circle for cherished friends of the opera; Operazzi young careers club for 25-45 year-olds; and the prestigious Encore Club for treasured major donors.