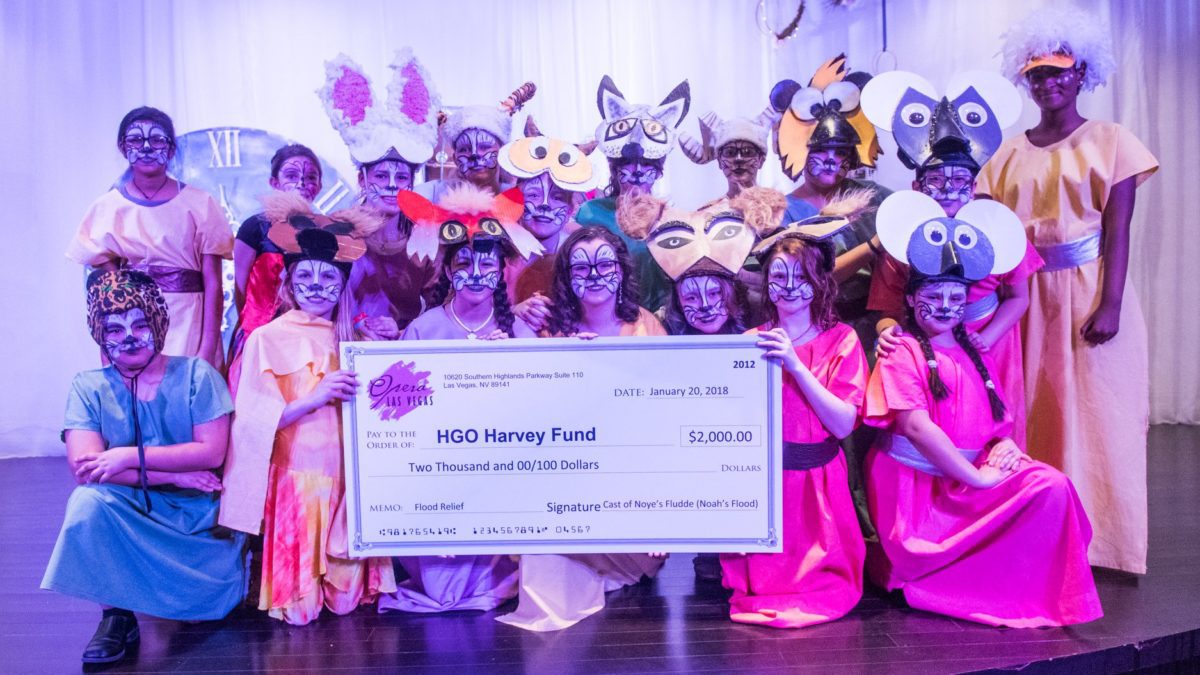 Opera Las Vegas' annual major fundraiser took over the lavish Liberace Mansion on Saturday evening, 20 January, and raised the roof.
"Cinderella's Diamond Ball" was the chosen theme, as a run-up to June's planned production of Rossini's "Cinderella" (La Cenerentola). The evening began in the unique Moroccan room, where VIP attendees were treated to canapés and champagne, and were serenaded by tenor Gregory Schmidt and baritone Brian James Myer. Both will star in "La Cenerentola" so guests got an exclusive Sneak Preview. Associate Music Director Jack Gaughan accompanied on the keyboard.
Once the VIP's descended the staircase, they joined ticket holders, 150 strong, as they strolled through the mirrored rooms to peruse a sumptuous array of Silent Auction items. When the doors to the ballroom opened, attendees were led to beautifully appointed banquet tables where heavy hors d'oeuvres were waiting.
Liberace himself (aka the dynamic pianist Philip Fortenberry) made an over the top entrance through the house, shucked his gold cape, and proceeded to dazzle the buzzing crowd with some of Lee's most rhapsodic hits. Philip was joined by fellow cast members of the Strip's hottest new hit, "The Cocktail Cabaret" and they got the crowd into a party mood just in time for a live auction led by auctioneer favorite Christian Kolberg.
The Opera Las Vegas Youth Chorus, dressed as animals from "Noah's Ark," were on this occasion presented as the herd that pulls Cinderella's Coach. They sang a snappy rendition of "The Work Song" from Disney's version of the fairy tale, which was rapturously received..
Intermission allowed folks to place final bids in the Silent Auction, after which "Liberace" returned to accompany four OLV Young Artists in world famous opera arias. The talented quartet consisted of: Soprano Lisa Elliott, mezzo Rabuel Aviles, tenor Aldo Perrelli, and baritone Eugene Richards.
Martyn Ravenhill (Mansion owner) and Ivan Serna (facility manager) were presented mementos to not only thank them for their support, but also for lovingly restoring Liberace's famous home. "The Cocktail Cabaret" joined forces with Philip and the young Artists to sing everyone home with Lee's theme song, "I'll Be Seeing You."
"Cinderella's Diamond Ball" was a night fit for a princess (or a prince), and the company successfully raised funds to help support outreach programs like Opera With Class and Opera on Wheels, as well as the Main Stage show "La Cenerentola."