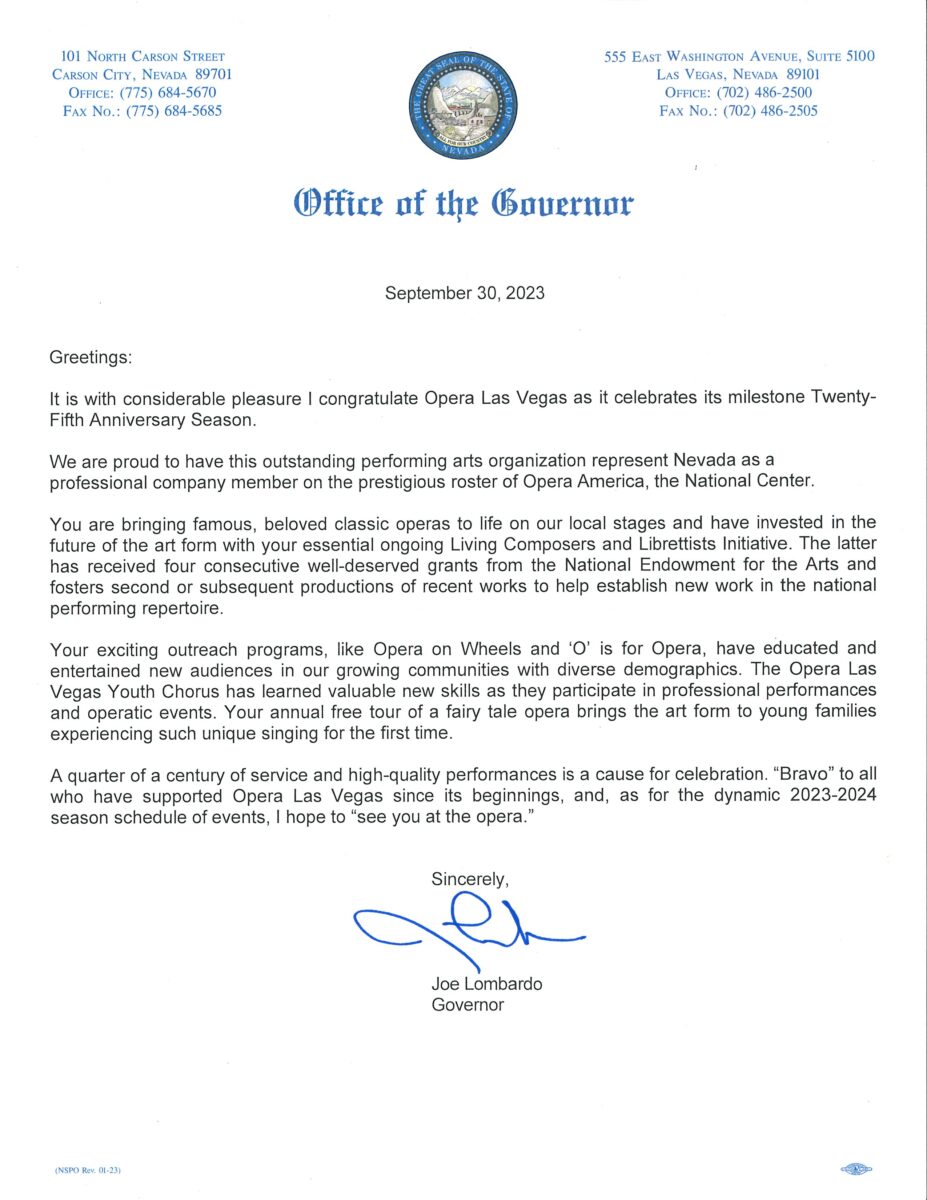 Greetings,
It is with considerable pleasure I congratulate Opera Las Vegas as it celebrates its milestone Twenty-Fifth
Anniversary Season.
We are proud to have this outstanding performing arts organization represent Nevada as a professional company member on the prestigious roster of Opera America, the National Center.
You are bringing famous, beloved classic operas to life on our local stages and have invested in the future of the art form with your essential ongoing Living Composers and Librettists Initiative. The latter has received four consecutive well-deserved grants from the National Endowment for the Arts and fosters second or subsequent productions of recent works to help establish new work in the national performing repertoire.
Your exciting outreach programs, like Opera on Wheels and 'O' is for Opera, have educated and entertained new audiences in our growing communities with diverse demographics. The Opera Las Vegas Youth Chorus has learned valuable new skills as they participate in professional performances and operatic events. Your annual free tour of a fairy tale opera brings the art form to young families experiencing such unique singing for the first time.
A quarter of a century of service and high-quality performances is a cause for celebration. "Bravo" to all who have supported Opera Las Vegas since its beginnings, and, as for the dynamic 2023-2024 season schedule of events, I hope to "see you at the opera."
Sincerely,
Joe Lombardo
Governor